WHO ARE OPPOSING AMAZON'S ACQUISITION OF WHOLE FOODS?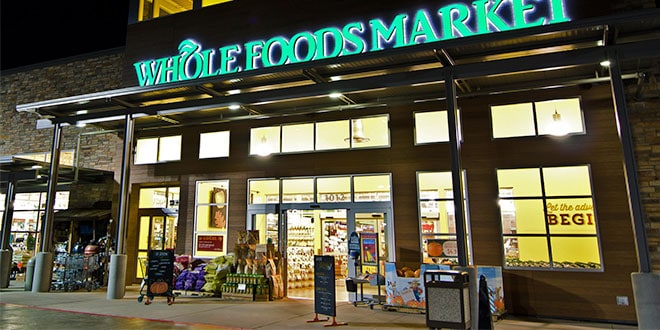 A month after Amazon announced the acquisition of Whole Foods supermarket chain for $13.7 billion, the e-commerce giant is beginning to feel the pressure of various groups seeking to stop this deal.
From three different fronts, for now, are trying to derail this deal that will give Amazon more than 450 stores to expand into the territory of the brick and mortar food business that until now had been difficult for them to conquer.
Two shareholders at Whole Foods filed a lawsuit in the West Texas District Court seeking approval for a federal lawsuit filed on behalf of thousands of public shareholders against the supermarket chain and its board of directors. Robert Riegel and Robert Berg argue that there was no transparency in negotiating with Amazon by omitting essential information about the merger transaction including the company's financial projections.
Meanwhile, the United Food and Commercial Workers International Union plans to file a complaint to the Federal Trade Commission (FTC). The union assures that if Amazon buys Whole Foods this will trigger a wave of stores closures, loss of thousands of jobs, and reduce customer choices, The Washington Post reported.
Marc Perrone, the union president, told the Post that he is concerned that the acquisition will give Amazon an "unfair advantage with suppliers," which could put small and medium-sized stores out of business and raise prices for shoppers, a consequence of limited competition, he explained.
Amazon has not responded to these complaints, but when it announced the purchase of the grocery chain a month ago, the e-commerce giant said in a statement they were not planning to eliminate jobs.
HEARING 

SOUGHT TO REVIEW ACQUISITION
However, the FTC would have no legal basis to block the merger for employment reasons. Federal regulators review antitrust cases based on how they affect consumer prices, not whether people lose jobs or wages.
The third anti-merger front would be forming in the House subcommittee on regulatory reform, commercial and antitrust law. Congressman David Cillicine of Rhode Island, the highest-ranking Democrat on the subcommittee, called for a thorough scrutiny of this multimillion transaction.
In a letter to the subcommittee's Republican leadership, Cillicine said, "Competition is essential for a healthy economy. That's true across the board. Amazon's proposed purchase of Whole Foods could impact neighborhood grocery stores and hardworking consumers across America. "
"Congress has a responsibility to fully scrutinize this merger before it goes ahead. Failing to do so is a disservice to our constituents," he said.
Gene Kimmelman, president of Public Knowledge, a consumer group, said that there is no clear competitive disadvantage in that transaction and according to research firm GlobalData, the combined companies will account for only 1.4% of the US grocery market.