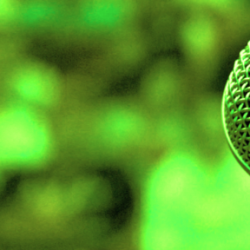 Sandro Piancone is a speaker, author, investor, and serial entrepreneur who helps companies and individuals do business in Mexico. He is the CEO of Mexico Sales Made Easy as well as Mexico Franchising Made Easy. Sandro is the Chief "Mexpert", an authority for doing business in Mexico. He is relied upon as a leading authority to help companies and individuals do business in Mexico. Piancone has helped some of the largest companies reach out to the Mexican market through a step-by-step export and selling process of consumer-packaged goods.
At a tender age of 10, he was doing business. He used to place video games for his father's friend in retail outlets such as bars, restaurants, cafes, and pizza shops. Sandro was thinking big and after raising money from the video games sales, he spotted better opportunities in the market. He took his profits and decided to do a more lucrative business and hobby, that's collecting comic books. Sandro has founded and established several businesses.
Piancone has helped his clients and partners generate over $500 million since 1998 in sales and profits by assisting them in selling products and franchising in Mexico. His expertise in having U.S. goods distributed in Mexico cannot be underrated. Sandro is the leading Amazon bestselling author. Piancone has published books about selling products in Mexico and they include How Will My Product Sell In Mexico, Discover the Secret Treasure Map to Selling Your Products in Mexico, and 3 Things You Need to Learn Before You Franchise in Mexico. These books are complete guide on how you can sell your goods in Mexico the easiest way. Sandro also offers a monthly newsletter dubbed The Mexpert Report. This newsletter is regarded as the authority publication helping people do business in Mexico.
Sandro Piancone sits on various boards and consults on issues pertaining to labeling, trademark, import permits, and marketing strategies in Mexico. If you are thinking of penetrating the Mexican market, your "Secret Weapon" is Sandro Piancone. Major companies such as Dunkin Donuts, Villa Enterprises, and Little Ceasars consider Sandro Piancone as an unmatched expert in helping businessmen get U.S. goods to the Mexican marketplace.
The acclaimed investor, author, speaker, and businessman has made strides in introducing multiple U.S. brands to Mexico including Thrifty Ice Cream, Miller Beer, Rockstar Energy Drinks, and Roma Food. He has helped build these brands to become multimillion-dollar businesses. Sandro dedicates his efforts in helping U.S. companies take advantage of the lucrative business opportunities provided by the Mexican market.
Not only that, Sandro hosts annual events including "the Mexico CEO Tour" that is held in Guadalajara and "Mexico Franchisor Tour" held in Mexico City.
Here is what Sandro says about opportunities, "How I look at Opportunities, I keep saying yes, until there is a reason to say NO! Sometimes it takes 15 seconds or 15 months of asking the right questions to say no."