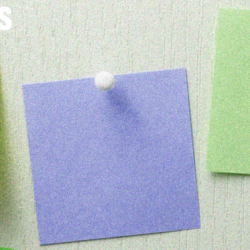 "I can finally say with confidence I have found a company providing the importation services needed to successfully ensure proper border-crossing of goods with every shipment into Mexico. With facilities on both sides of the border, Nery's Logistics has perfected the art of consolidating product in the U.S., clearing customs, and efficiently distributing throughout Mexico all while providing excellent service and clear communication throughout. As a chain that has now tested 5 different supply chains on both land and sea, Nery's has answered our call for help by providing a 'one-stop solution' for all the franchisee's distribution needs."
– Thomas Davis-Global Sourcing & Supply Chain Administrator| Front Burner Brands-The Melting Pot
"Sandro Piancone, and his company have built a best in class supply chain organization to support the Little Caesar Pizza chain throughout the country of Mexico. They invested in people, warehouse's, and transportation related asset's to provide complete service for both food and restaurant equipment to allow the LCE franchise system in Mexico to grow and flourish. Furthermore through strategic processes they executed a national pricing plan to ensure every franchise owner paid the same price of goods to allow each store to realize solid profitability. I can't say enough of Sandro Piancone and his staff, on their confidence and resources they command to work as a partner in supply chain responsibilities."
– Matt Ilitch, former President of Blue Line Foodservice Distribution.
"My family has been in the food business since 1963 serving several large pizza chains and food service customers across the US. In 1993 I was a part of a FAS food expo in Mexico City sponsored by the Clinton administration. At that event I did everything wrong and spent 4 days at this expo with no samples, no Spanish and no plan. It wasn't until I met Mr. Piancone in 2012 that I realize what an opportunity there was selling in Mexico. So in 2014 I was invited to join the CEO tour in Guadalajara and attend the ANTAD convention and found that that event was worth every penny and time I spent expanding our business in Mexico."

– Patrick E. Spaulding
President | Spaulding and Associates
"As the Senior Director of Purchasing and R & D for Villa Enterprises, a 350 restaurant chain for the past 9 years, exporting and distribution in Mexico has been my most challenging responsibility. Unbelievably, it is easier to send containers to Kuwait than it is to export to Mexico. And there's no water separating US and Mexico! After many months struggling with this challenge, I was finally introduced to Sandro Piancone about a year ago. In those 12 short months, Sandro has given my company the option of full broad line distribution in Mexico with all of our printed and proprietary items, with full visibility. Included with that service is extensive communication to our operations team in Mexico and the US. Sandro outshines his competitors with reporting capabilities that are not offered by any other exporting or distribution option. It has become a truly mutually beneficial partnership with honest, open communication. A relationship in which each side has a vested interest in the other"

– Michael Rosen, Sr. Director of Purchasing and R & D, Villa Enterprises Management.
"In the world of pretend experts, Sandro is a breath of fresh air. He is a master of showing you, in a step-by-step, no-nonsense, no fluff manner how to franchise in Mexico. His passion and knowledge for this exudes from every page. If you ever thought about doing business in Mexico, this is your playbook."

– Dave Dee
Chief Marketing Officer, GKIC.com
"As someone who lives in the US, we often forget what a big world extends beyond our borders. Our biggest neighbor, Mexico, is a huge country affording a great opportunity for successful business owners and franchises to expand. This book is a great primer to do exactly that."
– Henry Evans
Best-selling author, The Hour A Day Entrepreneur
Founder, Timezone Marketing, Inc.
"Sandro Piancone's knowledge of how to be successful in Mexico is 'turnkey'. No one has done more 'due diligence' than he – he has figured out the biggest 'disastrous first steps' down to the smallest 'how did he know that?' detail. Any company who chooses to enter Mexico without following his 'Mexpert' guidance will not only never achieve peak performance – they may not be in existence down the road. A MUST read!"

– Don Vlcek|Vice President of Purchasing |President, Marco's Pizza Distribution LLC.